Landscape Construction in the GTA
Our Landscape Division is a hard working team of detail-oriented individuals equipped with the experience, knowledge and industry-leading equipment to ensure your exterior renovation project is delivered above & beyond!
Transform your outdoor living space into an oasis. Add a prestigious look and value to your home by hardscaping. At Seal It Group, we work together with you throughout the entire project, right from the design process until the finished product. We ensure to use the highest quality materials available from leading manufacturers like TechoBloc, Permacon and Unilock for a beautiful and durable final product. Our team of designers is equipped with years of experience and industry-leading software to help you envision your dream with both 2D and 3D designs. Whether you are looking for something plain or fancy, our team will make your dreams come to reality, according to both your personal taste and budget!
Patios | Driveways | Walkways | Retaining Walls
Your landscaping is the first impression that is left upon anybody coming to visit your home. A new, modern looking interlocking patio or driveway will add tremendous curb appeal and value to your property and enhance your living experience, when compared with that of a dull, old patio or driveway. 
Add the finishing touches to your hardscape project by adding an array of colourful plants that will complement the newly-installed stone work. Our team will recommend low maintenance options to suit your unique style, while ensuring maximum curb appeal for your property!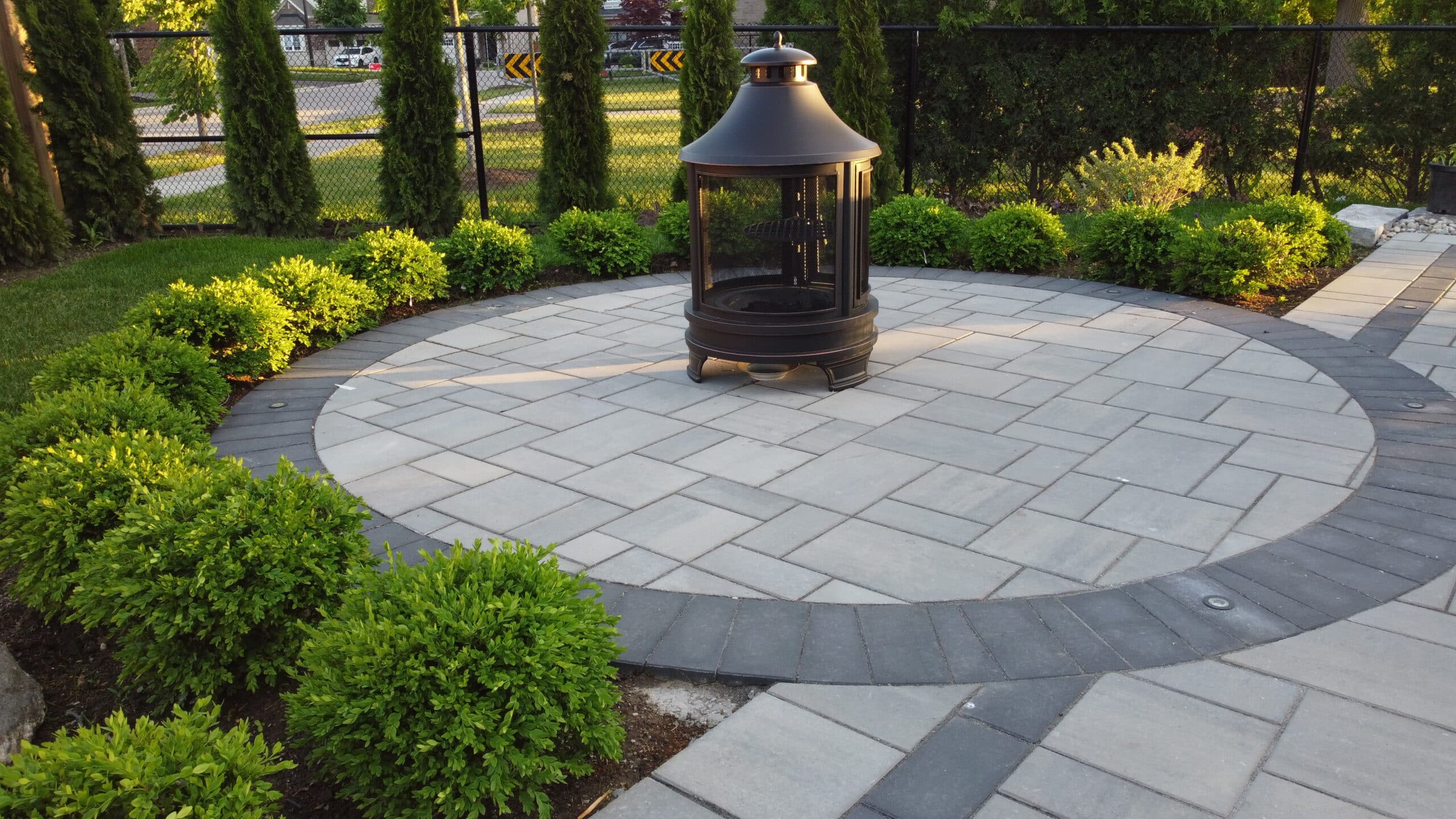 Our team of experienced and skilled designers uses cutting-edge software to create a 3D model of the proposed landscape design. The software is capable of rendering realistic images of the landscape design, allowing the client to see exactly how their project will look when completed. This service also enables the client to make changes and adjustments to the design before the construction process begins, ensuring that the final result is exactly what they envisioned.